Ontario Mobile Mechanic – Mobile Mechanic Services – Ontario, CA
Ontario Mobile Mechanic has built a reputation as one of the best and most reliable companies in the area. Our mechanics are highly trained in all things car-related, and maintain a friendly, professional attitude on every job. We bring the garage to you, so you don't have to worry about finding the time or energy to make your way to our shop. Instead, our certified mobile mechanics will come to you and take care of any check-up or maintenance required with speed and efficiency. We use high quality parts and products so that your car is running at its best for as long as possible. Don't trust just anyone with your vehicle – count on Ontario Mobile Mechanic for quality service every time! Call us at (909) 318-3258 now!
About

Ontario Mobile Mechanic
When you need on-site car repair in San Bernardino County, Ontario Mobile Mechanic is here for you! Our expert mechanics are committed to providing the highest quality services and making sure clients experience a hassle-free process. We understand that heading off to an auto shop can be time-consuming and stressful – which is why we offer our customers the convenience of coming straight to them! Let us help you with your vehicle repairs today.
If your car, truck, or SUV is in need of repairs, you can trust our team to provide the best service possible. We are well-equipped with all the necessary tools and parts for any repair job – from small jobs to bigger ones – so that we can get you back on the road as soon as possible. Rely on us for a quick turnaround time and quality workmanship; when it comes to vehicle repair needs, there's no one better than us.
Call us today by dialing (909) 318-3258.
Ontario Mobile Mechanic

Services
The Convenience of an Ontario Mobile Mechanic
Life in San Bernardino County can present a variety of difficulties, and transporting your vehicle for repair is often one of them. Whether you're unable to get it running or simply don't have the time or resources available, Ontario Mobile Mechanic has got you covered.
Looking for a reliable and convenient solution when car repairs are needed, but unable to get the vehicle to a garage? Don't worry! Our on-site repair services make it easy. No more hassles related to tow trucks, wrong turns or questioning whether your automobile can even make it there in one piece. We come directly to you with time and cost efficiency in mind – no matter where you're located within San Bernardino County. Save yourself from further stress, and call us today at (909) 318-3258 – we'll be glad to help get your vehicle back up and running as soon as possible.
On Site Engine Repair
At Ontario Mobile Mechanic, if your vehicle needs an engine repair – regardless of the make or model – our team of knowledgeable and experienced mechanics can assist. Whether you have a small car, SUV, crossover, truck or even motorcycle; we offer on-site repairs to help get you back up and running quickly.
Our team comes fully equipped with all the necessary components and equipment to deliver top-notch repair services. We work diligently to quickly and conveniently get your vehicle ready for the road, eliminating the need for you to pay extra fees for a tow truck or unnecessary wait times at a shop. Don't hesitate to contact us if your engine needs repairs! Our experts will arrive promptly, ensuring that you'll be safely back on the road in no time.
Brake Service—Here and Now
Driving a car with bad brakes is a bad idea (you can't stop through wishful thinking). So give us a call and we'll be right at your doorstep in a hot minute.
Whether you need a minor brake pad replacement or a more complex repair, our reliable team of experienced mechanics has the proficiency and expertise to ensure your brakes are in optimal condition. At our shop, we recognize the significance of having dependable brakes, so we devote ourselves to providing comprehensive service for all types of vehicles. With our team on the job, you can be confident that your car's braking system will be restored to its original condition.
At our shop, we utilize only top-notch parts and tools to ensure your auto is fixed swiftly. If you're having problems with your brakes or need a brake service call us right away. We'll make sure that you can get back on the road quickly with all of the stopping power necessary for safety. Don't wait any longer – let us take care of it now so you can get going again soon.
Tune-Ups and Preventive Maintenance
Our technicians are here to help your vehicle remain healthy and running as it should. Our mechanic team provides a wide range of services including oil changes, filter replacements, spark plug replacements, and more so that you can be confident in the condition of your car. Regular tune-up & preventive maintenance helps prolong its life while avoiding expensive repairs down the line.
Forget the hassle of taking your car to a shop. We bring our services right to you, so there's no need for tedious tows or hectic scheduling interruptions. No more trekking 500 miles (and then another 500) just to pick up your vehicle! If it needs tune-ups and preventive maintenance, give us a call – we'll come out and make sure that it runs like brand new once again.
Dial (909) 318-3258.
A Plethora of Services
Our team of highly-qualified mechanics possess the aptitude and know-how to accurately diagnose and repair any issues with your car's belts, radiators, reservoirs, hoses or batteries. We provide comprehensive service including repairs as well as replacements when necessary – armed with all the right tools and parts each job will be done quickly, competently and correctly.
We get that car issues can be irritating and troublesome, which is why we provide the comfort of coming to you. With our onsite services, you don't have to stress about hauling your automobile somewhere or struggling with the hassle of arranging transport. If any part needs replacement or repair, just give us a call at (909) 318-3258! We're here to make sure you are back in action with a functioning vehicle as soon as possible.
A San Bernardino County Mobile Mechanic
At Ontario Mobile Mechanic, we are proud to serve all of San Bernardino County with our top-quality on-site repair services. No matter where you are in the county, we are ready and willing to come to you to handle all of your vehicle repair needs.
Some of the cities in San Bernardino County that we serve include:
San Bernardino: The largest city in the county and home to California State University, San Bernardino.
Redlands: A city known for its charming downtown area and historic homes.
Rancho Cucamonga: A city located in the western part of the county, known for its top-rated schools and abundance of shopping and dining options.
Fontana: A city located in the southwestern part of the county, known for its role in the transportation industry and as the home of the California Speedway.
Victorville: A city located in the High Desert region of the county, known for its close proximity to the Mojave National Preserve and as a hub for transportation and logistics.
If you're in need of car repairs anywhere within San Bernardino County, our team at [Company Name] is here to help! Our knowledgeable and experienced mechanics are fully-equipped with all the necessary tools and parts to make any repair. We promise speediness as we strive to ensure a job well done right away so that you can get back on the road again quickly. Don't wait – give us a call today at (909) 318-3258 for reliable auto assistance.
Friendly Help When You Need it Most
Our staff is devoted to delivering the highest standard of service to our customers. Our team of knowledgeable and gifted technicians are prepared to provide exceptional care, going beyond expectations if need be in order for your needs to be satisfied.
Our team is not only dedicated and knowledgeable when it comes to ensuring that your car repair needs are met, but they are also friendly and approachable. We have all the tools necessary to perform any service or repairs you may need – no matter how simple or complex they may be. Plus, we work quickly so you won't have to wait long before being back on the road again! Rest assured that with our expertise and dedication, your car will be running like new in no time. Don't hesitate; trust us for all of your vehicle's repair requirements today.
Need car repairs? Look no further than Ontario Mobile Mechanic! Our team of experienced mechanics is devoted to delivering the highest quality service at a convenient price. We come to you, eliminating costly and annoying tows as well as our technicians are armed with all the tools and parts needed for any repair so that we can get you back on your way in no time. With us, it's always smart to choose convenience and superior workmanship – contact Ontario Mobile Mechanic today.
Not only do we have a wealth of technical knowledge, but our personnel is also welcoming and open. We are eager to answer all your inquiries and help you comprehend the repairs taking place on your car. Trust us with all your vehicle repair requirements, so that you can quickly return to driving again! Don't waste another moment—ring us now! Our team will be delighted to assist in getting you back on the road safely and rapidly.
Call us by dialing (909) 318-3258.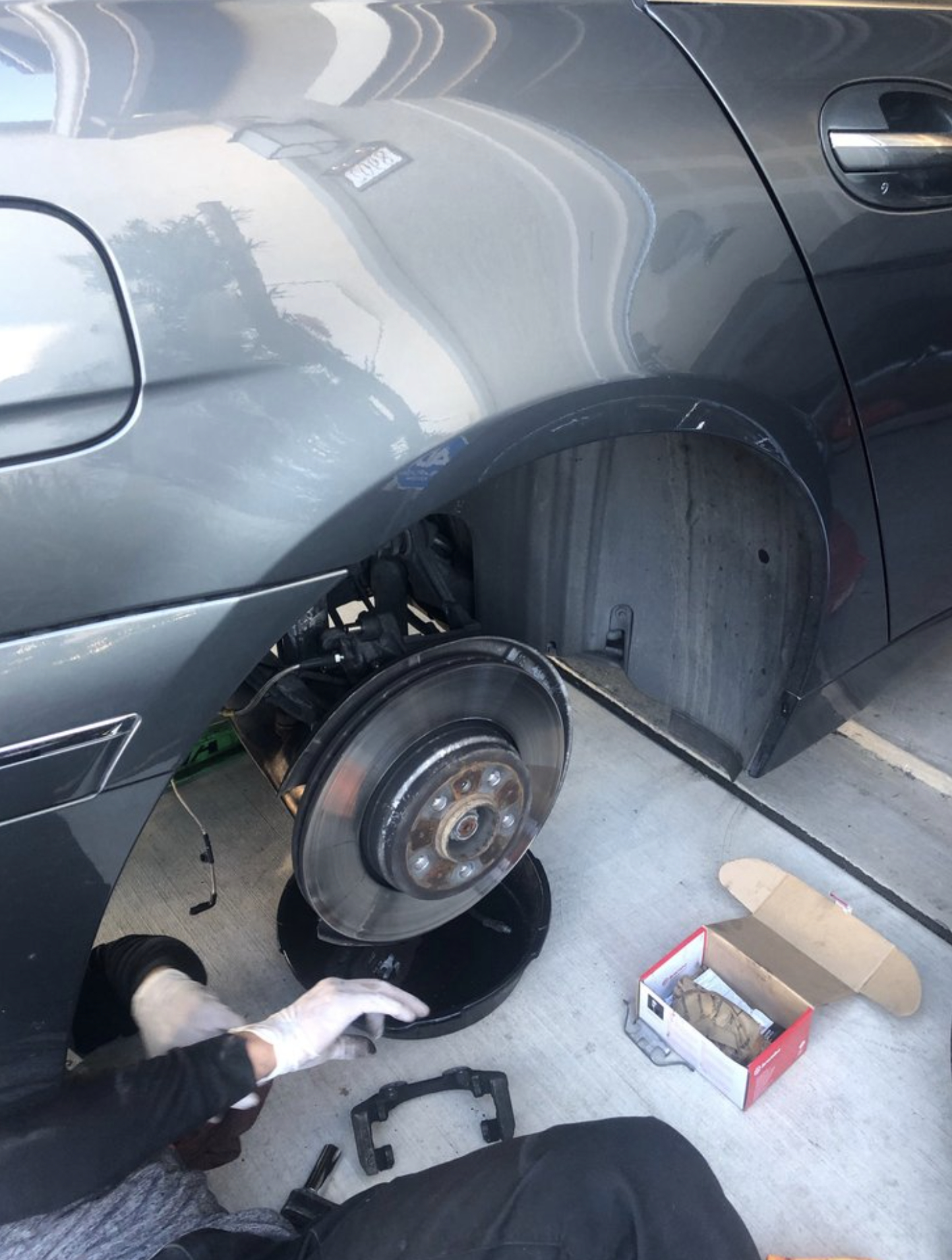 Contact Us Today!
If you're dealing with car troubles, don't hesitate to reach out to Ontario Mobile Mechanic right away to avoid lengthy wait times. As one of the top-rated services in the province, you can expect excellent work with a fast turnaround. Their team of certified mechanics is available 24/7 and committed to using only high-quality parts and components, ensuring your satisfaction. You don't have to take our word for it, though – browse through hundreds of customer reviews to see how highly Ontario Mobile Mechanic is praised. When you experience car issues, trust Ontario Mobile Mechanic to take care of your vehicle – you won't regret it!
Don't delay, call today. We're easy to reach at (909) 318-3258.