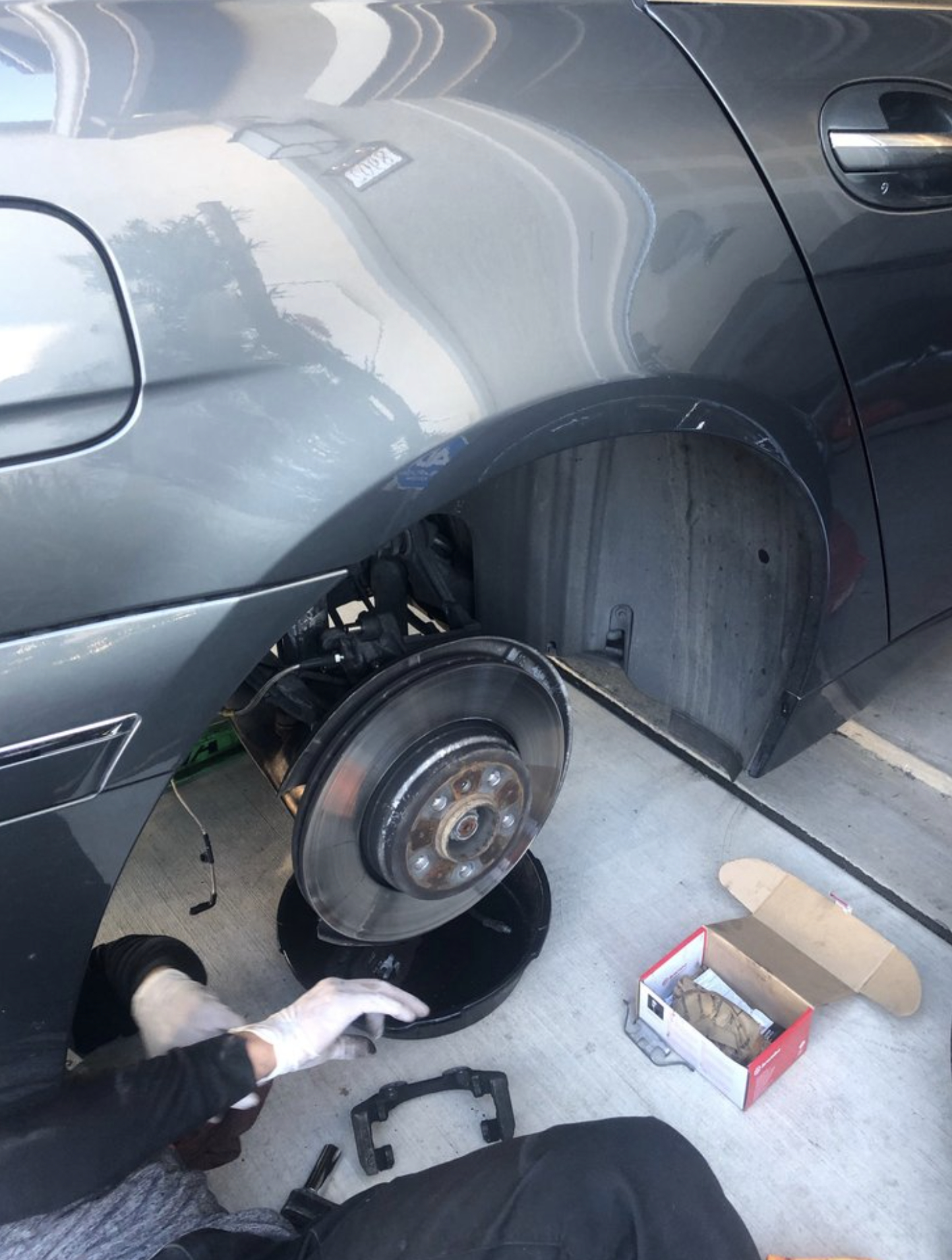 At Ontario Mobile Mechanic, we are totally committed to providing expert brake repair services throughout San Bernardino County with the utmost dedication, determination, and pride. We totally understand how crucial it is to have properly functioning brakes for your vehicle's safety, and our aim is to provide prompt and trustworthy service to all our customers.
Our certified mechanics come fully equipped with the latest state-of-the-art tools and technology to accurately diagnose and repair any brake-related problems in your vehicle. We totally understand the potential danger of faulty brakes, which is why we offer super-convenient on-site brake repair services, so you don't have to worry about anything. No matter where you are, whether you're at home, at work, or stranded on the road, our skilled team will come to you and get those brakes fixed up and back to their optimal condition in no time. Let's hit the road, San Bernardino County!
At Ontario Mobile Mechanic, we understand that brake repairs can be expensive, and we don't want you to break the bank. That's why we offer affordable brake repair services that never compromise on quality. We believe in being transparent about pricing, so you'll always know what you're paying for.
Let's talk about the real deal here. Faulty brakes are not something to play around with. They can put your safety, as well as the safety of others, at risk. That's why you need to call the experts at Ontario Mobile Mechanic for quick and dependable brake repair services in Ontario. Our skilled team will come right to you and get those brakes working like new, so you can hit the road with peace of mind. Call us today at (909) 318-3258!
Bringing Your Car To A Safe Stop
Ontario Mobile Mechanic boasts a team of certified mechanics who possess the necessary skills and expertise to handle a wide range of brake repairs.
Driving and realizing that your brake pedal isn't working properly can be quite nerve-wracking. Don't worry! If you're experiencing issues with your brakes, simply give us a call, and our team of experts will be at your location promptly to diagnose the problem. Our fast and reliable brake repair services ensure a safe and smooth driving experience, without any unnecessary stress or anxiety.
We repair or replace:
Brake pads

Brake disks

Brake calipers

Brake drums

Brake lines

Brake fluid pumps

Brake boosters

Cylinders

ABS control modules



We at Ontario Mobile Mechanic understand that each vehicle has different brake repair requirements, so our skilled team provides a wide range of personalized brake repair services. Our knowledgeable technicians can handle any brake-related issue, whether your car has the latest braking technology or traditional drum brakes.
Don't wait to fix your car's brake problems. Contact us now, and our certified mechanics will promptly provide you with reliable brake repair services at your convenience. Our aim is to ensure that your vehicle is back on the road safely and confidently.
Your At-Home Repair Team
When you need reliable transportation with efficient brakes in California, turn to Ontario Mobile Mechanic. Our certified mechanics are highly experienced and trained in all types of brake repair services, making us stand out among other mobile brake repair services in San Bernardino County. We stay up-to-date with the latest advancements and technologies in the industry to ensure that we provide you with the best service possible.
At Ontario Mobile Mechanic, we understand the importance of having well-functioning brakes for your safety and the safety of others on the road. Our expert team can quickly identify and resolve any brake-related problems you may encounter, including noise, vibration, and other issues. Trust us to provide you with prompt and reliable brake repair services so you can have peace of mind while driving.
Dial (909) 318-3258.